Carpet Ideas For Your Staircase
If your home has a staircase then you need to select the right kind of carpet to bring it to life. The staircase is a focal point in any home, and so you want a carpet that will look good and function well. With that said there are many stair carpet options to choose from, and several things you should consider before you make a final choice. Therefore, here is our guide to choosing the right carpet for your staircase.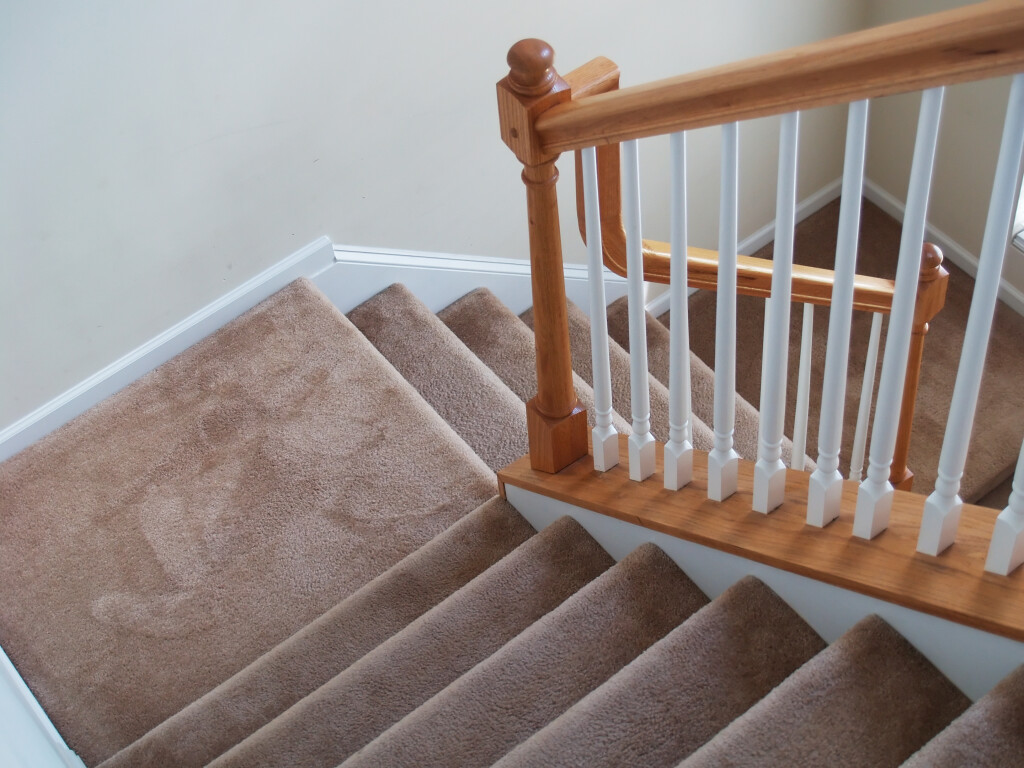 What to Consider For Stair Carpets
Here are just a few factors to consider when purchasing carpets for your staircase:
Budget
How much are you willing to spend on a new carpet? How much can you afford? Aim to invest in a carpet that will give you the best quality for the price you can pay.
Durability
Stairs are high traffic areas with plenty of heavy foot fall. As such, you need to consider a carpet that will last a long time and withstand a lot of wear and tear.
Thickness
Consider how thick you want your carpet to be. Thinner carpets tend to be more durable while thick carpets will flatten quickly.
Safety
There is always the risk you could lose your footing when climbing or descending stairs. Consider thinner carpets for greater stability and traction.
Soil Resistance
Along with receiving a lot of heavy traffic, stairs are also at risk of collecting dirt and soil off shoes. Therefore, it is a good idea to choose a soil or stain resistant carpet if possible.
Appearance
In addition to its functionality, you want to ensure your carpet matches the look of your home. Take a look at all the colours and styles of carpet available to make your choice.
Carpet Choices to Consider
Stair carpets labelled "heavy domestic use" are guaranteed to offer durability and will be able to put up with plenty of foot traffic
Thin and low pile carpets are a safer option than thick carpets which may cause you to lose your footing. In addition, thin carpets tend to last longer under heavy use.
Wool and polypropylene mix carpets are very good at resisting stains and dirt while also being easy to maintain. At the same time, wool and nylon mixes are very durable and retain their shape well.
Stair runners are a popular style of stair carpet. Instead of fully covering the wooden staircase, a stair runner covers much of the centre leaving the edges exposed. This adds an attractive contrast of textures and colours, reduces noise and provides more traction and better safety underfoot.
In terms of colour, mid tone and neutral carpets work well with wooden floors or tiled areas. Dark browns and greys are good at hiding stains but can make your space look smaller. Pale colours will make your staircase look more spacious but will be more prone to stains if the carpet is not a resistant fibre.
Here at Carpet Connection we have a wide range of excellent carpets for your staircase. To find out why we are the best carpet specialists around we invite you to get in touch with us today.