Why Dark Wood Floors Suit Light Homes
If you're planning on laying a new floor in your home there are a number of things you need to consider. While carpet comes highly recommend, contemporary wood and wood effect floors have become increasingly popular. They're practical and hard wearing, easy to clean and can add a real sense of style to your interior décor.
But how do you go about choosing the right wood floor for your home? Should you choose dark wood floors or should you go for something lighter? Here at Carpet Connection we have years of experience in advising our customers on wood flooring and wood floor styles. If you want to know how to make the right choice, we're here to help.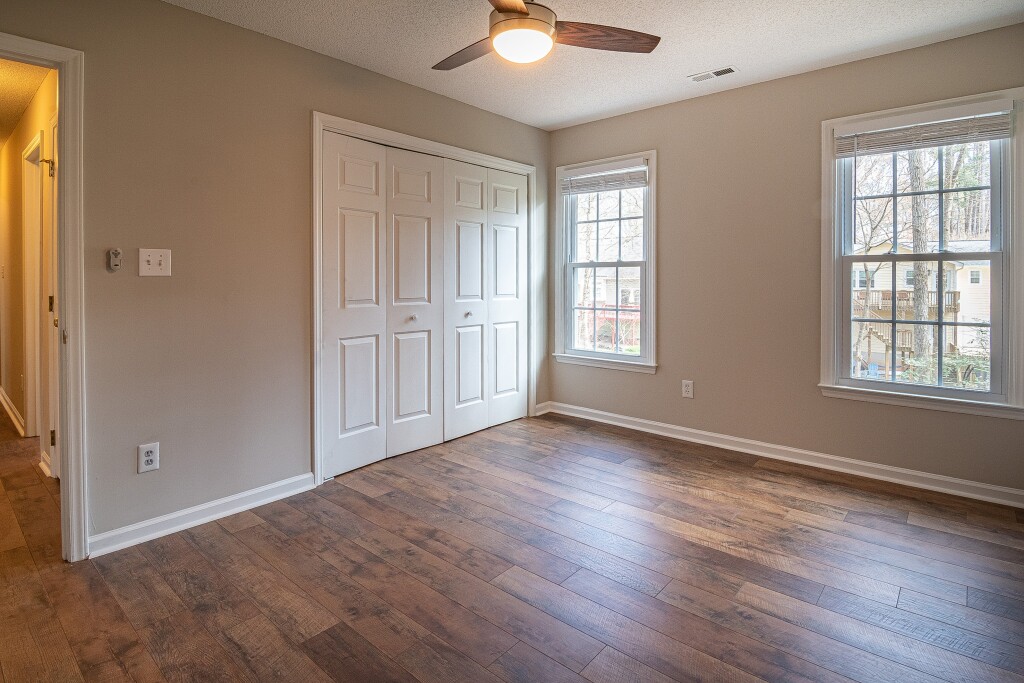 Covering Your Tracks
Modern wood floor can be a great addition to any home, but shade and tone are important considerations. A pale wood floor can help improve light. But in areas of heavy traffic like a kitchen or hallway, you may end up covering it with rugs to hide the dirty footprints. One major benefit of dark wood floors is that the dirt doesn't show as much.
Lower Maintenance
Dirty marks being less visible on dark floors makes a difference to the level of maintenance required. Even in low foot traffic areas, children and pets can quickly leave a light coloured floor looking messy. Also bear in mind that scratches and scrapes are likely to turn dark over time, and floors in a darker shade are good at hiding these blemishes.
Big Room or Small?
The size of a room should have a bearing on your choice of wood flooring options. A light coloured floor is often recommended to create the impression of more space in a small room. This will depend very much on your decorative preferences however. A light wood floor in a room of neutral colours could result in an overall effect that looks quite bland.
The Solid Wood Option
While laminate flooring is cost-effective, convenient and durable, a lot of people still prefer solid wood on their floor. But even with solid wood the question of light or dark is still a consideration. It's worth bearing in mind that some lighter woods are softer than their darker counterparts. This makes the surface more vulnerable to scrapes when furniture is moved, and scuffs or dents from heeled shoes. And because it's lighter, these will of course be more noticeable.
Dark Wood Floors Suit Light Homes
In a house with plenty of natural light and white or mainly neutral colours, dark wood floors create a bold statement in terms of style. The contrast between the dark floor and the rest of the room can be striking. If your furniture is contemporary rather than classic, dark wood floors will also provide an effective canvas on which to display it. It's also worth bearing in mind that dark wood floors are less likely to fade. This is particularly important in rooms like conservatories or kitchens with skylights.
If you're planning to update your home, make it easy on yourself and take a look at our range of modern wood flooring solutions. If you would like to find out more about the options available to you, please do not hesitate to contact us.