The Benefits of Having Under Bed Storage
Choosing the right bed and mattress makes all the difference when it comes to getting a good night's sleep. But the type of bed you choose will affect much more than just your slumber.
As the central feature of your bedroom, the bed you pick will guide the style and layout of the room. But did you know a bed could also save you space?
Opting for a double or single bed with storage is a great way to put neglected bedroom space to use, clearing the way for your bold bedroom designs. And the benefits don't stop there. Read on to discover the ways a bed with under storage can help you.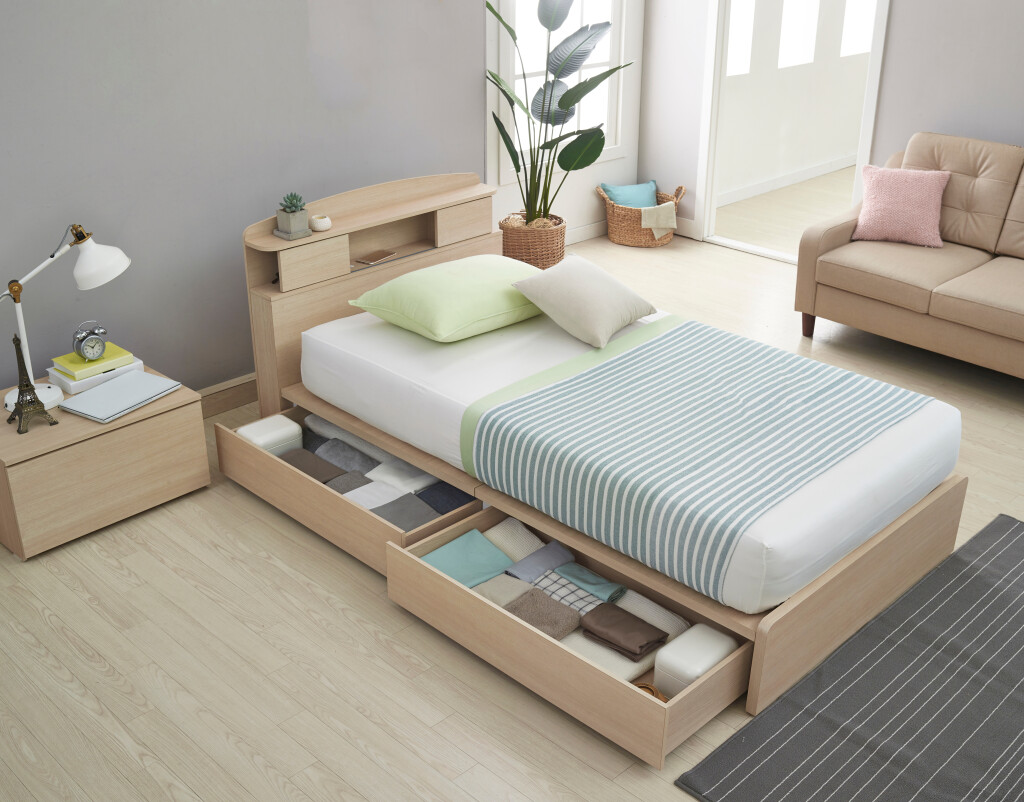 Make More Space and Cut Down on Clutter with Under Bed Storage
In many bedrooms, the space underneath a bed is often left unused. With no reason for people to reach beneath the bed, dust soon begins to collect on the floor. But with space in the bedroom limited, this is a big mistake. There's no better place for storage than underneath your bed.
Of course, you could simply choose to slide some boxes beneath a normal bed. But this has many disadvantages compared to a bed with dedicated, built-in storage. Firstly, your things can become difficult and annoying to access. Secondly, the things you store there may be on show, and can look untidy.
But a double or single bed with storage built-in solves these problems. A double or single bed with drawers will be built into the bed frame, for quick and easy access on smooth wheels. And when shut, these drawers will keep your things hidden away, giving you privacy whilst looking much tidier.
When space is limited, it becomes all the more important. For a small bedroom a single bed with storage can make all the difference. The extra storage space can help you keep your floors, drawers, desks and wardrobes free of unwanted clutter. Navigating your small bedroom will feel better than ever.
But for bedrooms of all sizes, the increased storage space is a great benefit. A double or single bed with under storage allows for extra storage beneath the bed, so you may no longer need that extra piece of freestanding furniture. This frees up space around the bed, creating a light and airy impression. Alternatively, it gives you the chance to bring in a new piece of furniture.
Single Beds with Storage from Carpet Connection
Getting the perfect bed can take quite a bit of thinking. You need style, functionality and comfort all in one product. At Carpet Connection, we can help make that decision a whole lot easier. Our experts can help you settle on a bed that will serve you well for years to come. With Carpet Connection guiding you around beds, you'll sleep a lot easier. Take a visit to our showroom to see the range of beds with storage that Carpet Connection has to offer.